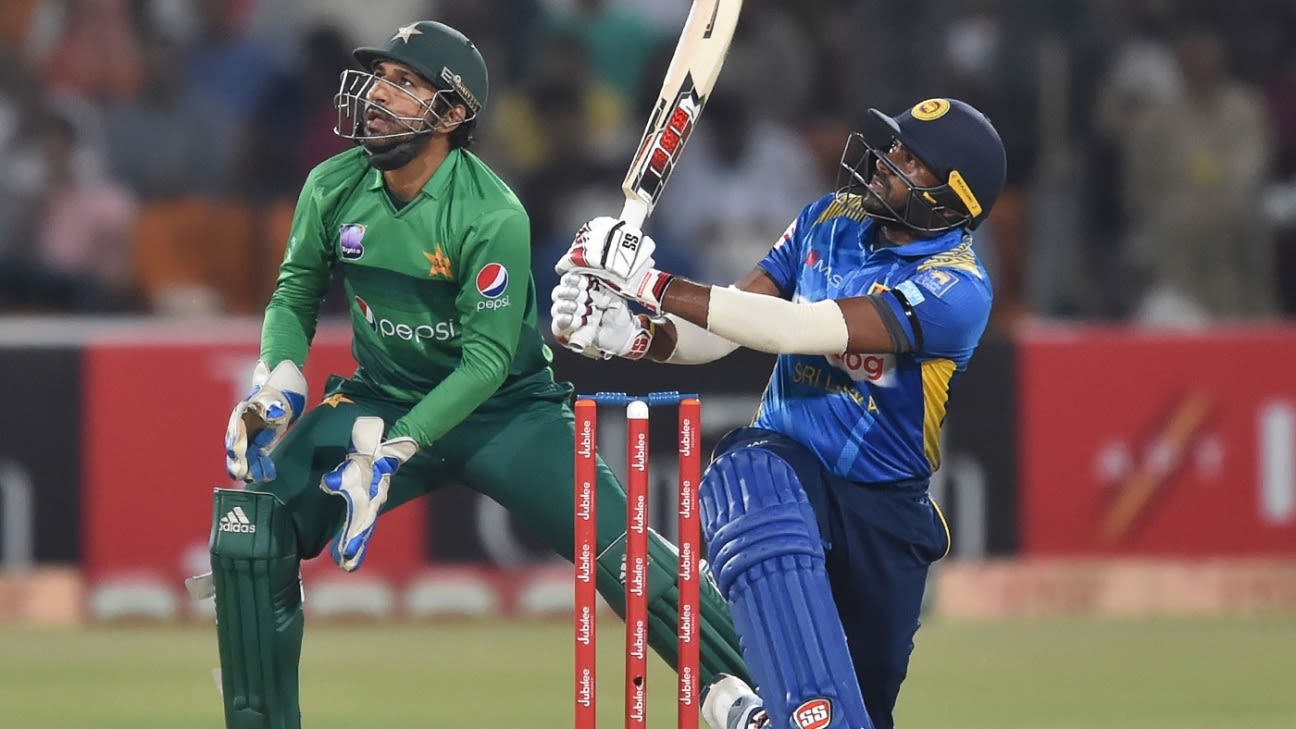 News
Despite the punishment, the batter has been included in the training squad ahead of the India series
Sri Lanka batter Bhanuka Rajapaksa has been fined $5000 for a breach of contract and is essentially on probation for two years, having been handed a one-year ban as a suspended sentence. SLC dealt out these punishments for breaching "the obligations of Player Contract 2019-2020 while appearing in social and other media interviews", according to an official release.
Rajapaksa has been publicly protesting his continued omission from Sri Lanka's major teams, most recently suggesting he should have been part of Sri Lanka's squad for the tour of England. This even prompted a response from head coach Mickey Arthur, who told the Island newspaper that although Rajapaksa had "superb hitting ability", he had been omitted because of substandard fielding, and poor fitness and weight management.
"Bhanuka failed the skinfold test and went home without doing the rest of the tests. This just shows me the attitude and the shortcuts he is looking to take," Arthur said. "We are building a culture of pushing the players to be the best they can be. We want our best players on the field. He would be in our T20 squad. However, at the moment, his skinfold numbers have gone up and he has got to work on it."
Despite the punishments, Rajapaksa has been included in the biosecure bubble training squad that may be picked from, for the forthcoming series against India.