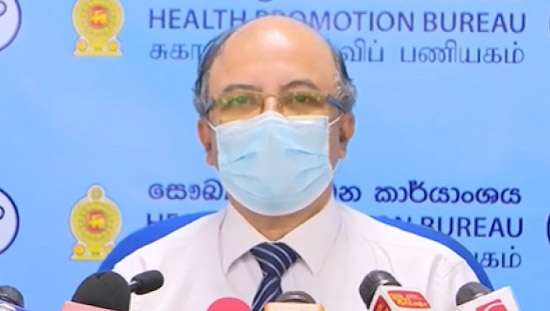 ---
In a backdrop where 19 more cases of dreaded Delta variant cases were detected from the community on yesterday (15) increasing the total cases of such variant to 38 in Sri Lanka, the Health Ministry has further relaxed restrictions and asked people to act in a responsible manner.
Speaking to Daily Mirror, Deputy-Director General of Health Services Dr Hemantha Herath said the country had to move on and added all these COVID variants are sensitive and susceptible to our control measures like wearing a mask, maintaining social distancing and washing hands regularly.
"The relaxation of health guidelines is to maintain the social and economic activities in the country, which is to be balanced between the number of infections and other related factors," he said.
"Keeping the country closed indefinitely is not going to help at all. What is required is that people should take the responsibility into their hand and make sure that the social and economic activities are carried out without leaving any room for the spread of the disease," Dr Herath underscored.
"If one would think that an epidemic situation can be controlled by restricting movement and increasing tightness of the rules, we might achieve the control but it will not fulfil all ideal goals like economic activities," he added.
"However, this does not mean that the relaxing of restriction is meant to find money but we have to balance. That's where the people's sense of responsibility plays a vital role. If people acted with negligence, the cases will go up compelling the authorities to tighten the restrictions" he pointed out.
Therefore, Dr Herath said with the relaxation of restrictions, it is of utmost importance that people act in a responsible manner adhering to health practices and guidelines. If people misuse the relaxation, it will end up in a disastrous situation.
Moreover, he said more Delta variant cases would be reported in future too. (Sheain Fernandopulle)