COLOMBO (News 1st); Professionals, Politicians as well as activists have paid tribute to the late Mr. R. Rajamahendran, the Chairman of the Capital Maharaja Group, who passed away on Sunday (25).
Tamil National Alliance leader R. Sampanthan said that the people will continue to remember R. Rajamahendran with love and gratitude and that his loss would be irreplaceable.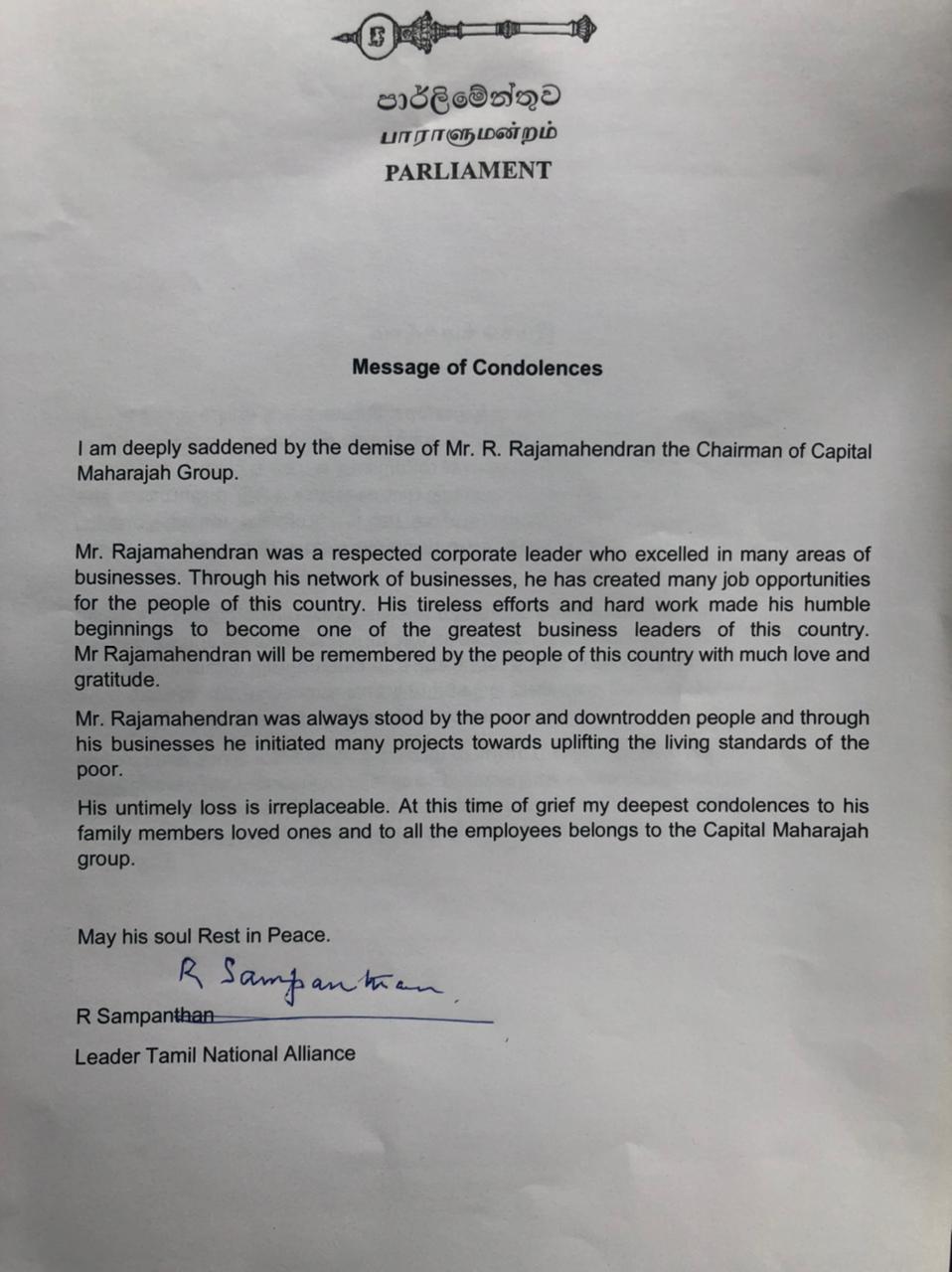 In a Facebook post, Minister of Power Dullas Alahapperuma expressed his condolences over the demise of Mr. R. Rajamahendran, who served as a guiding light for Sirasa.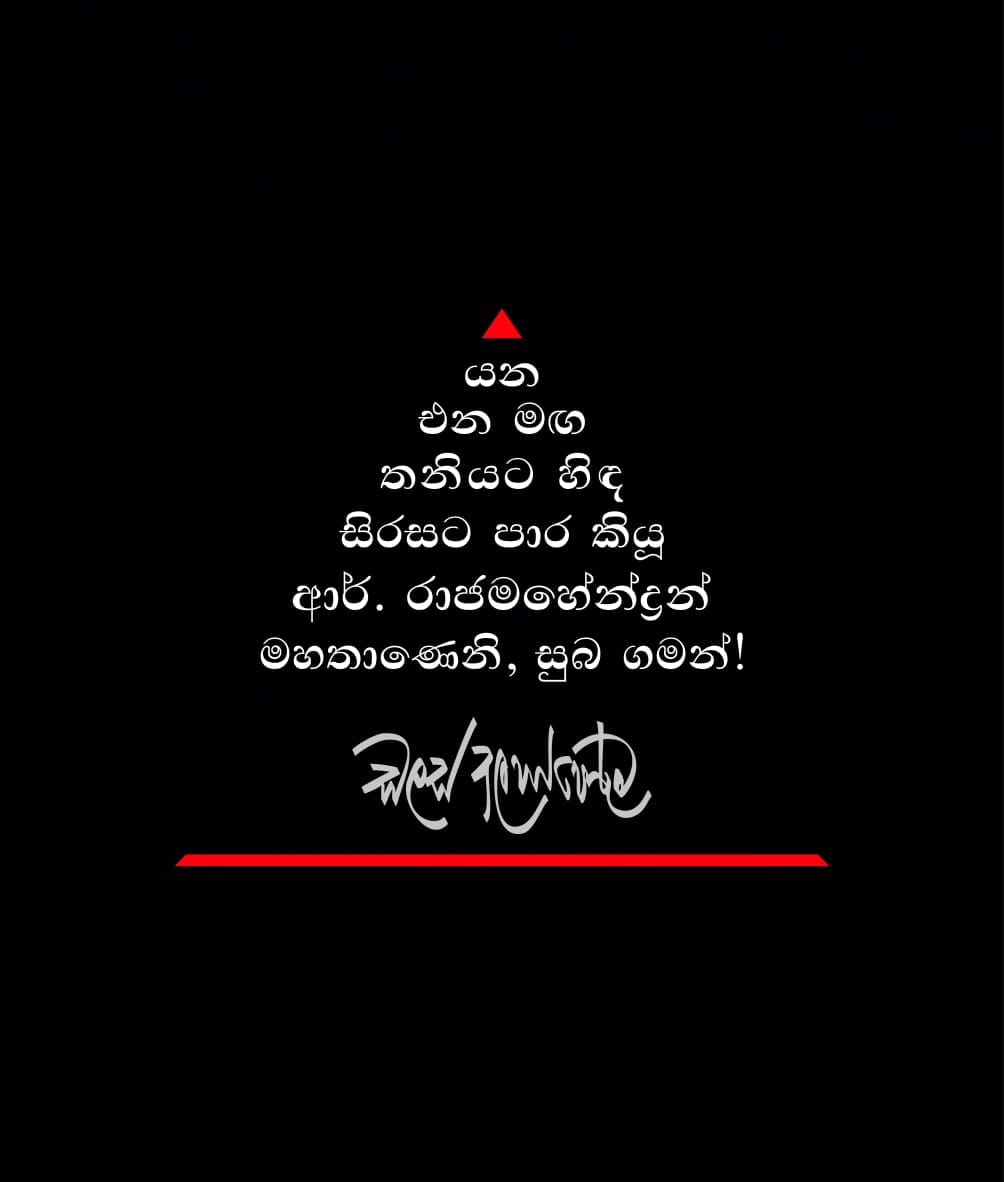 MP Imtiaz Bakeer Markar identified Mr. R. Rajamahendran as a pioneer in the media industry who stood up for the truth and democratic society in the country whenever its existence was threatened.
Peradeniya University's Vice-Chancellor, Professor Upul B. Dissanayake, paid tribute to Mr. R. Rajamahendran's strong leadership for movements and initiatives such as Gammadda that were aimed at enhancing the lifestyle of villagers, by going beyond protecting the people's right to know.
In a Facebook post, the President of the Bar Association of Sri Lanka, President's Counsel Saliya Pieris said that Mr. R. Rajamahendran was an iconic figure who gave the space to express alternative views.
The National Trade Union Front expressed gratitude to Mr. R. Rajamahendran for supporting all sectors in winning the rights of workers, regardless of any differences.
The Public Services United Nurses Union said Mr. R. Rajamahendran was an exemplary personality who was unafraid of any party or any force, during turbulent times.
The Sarvodaya Shramadana Movement's founder Dr. A. T. Ariyaratne said that Mr. Rajamahendran's qualities that involve helping people in marginalized sections of the society have been reflected in the Gammadda Movement.
MP Ranjith Siyambalapitiya has said that Mr. R. Rajamahendran had initiated an innovative culture that transformed the terrain of Sri Lankan media for the best interests of the people.
He said that Mr. Rajamahendran's dedication has immensely contributed to the development of the economy and also uplifting the livelihoods of thousands of people.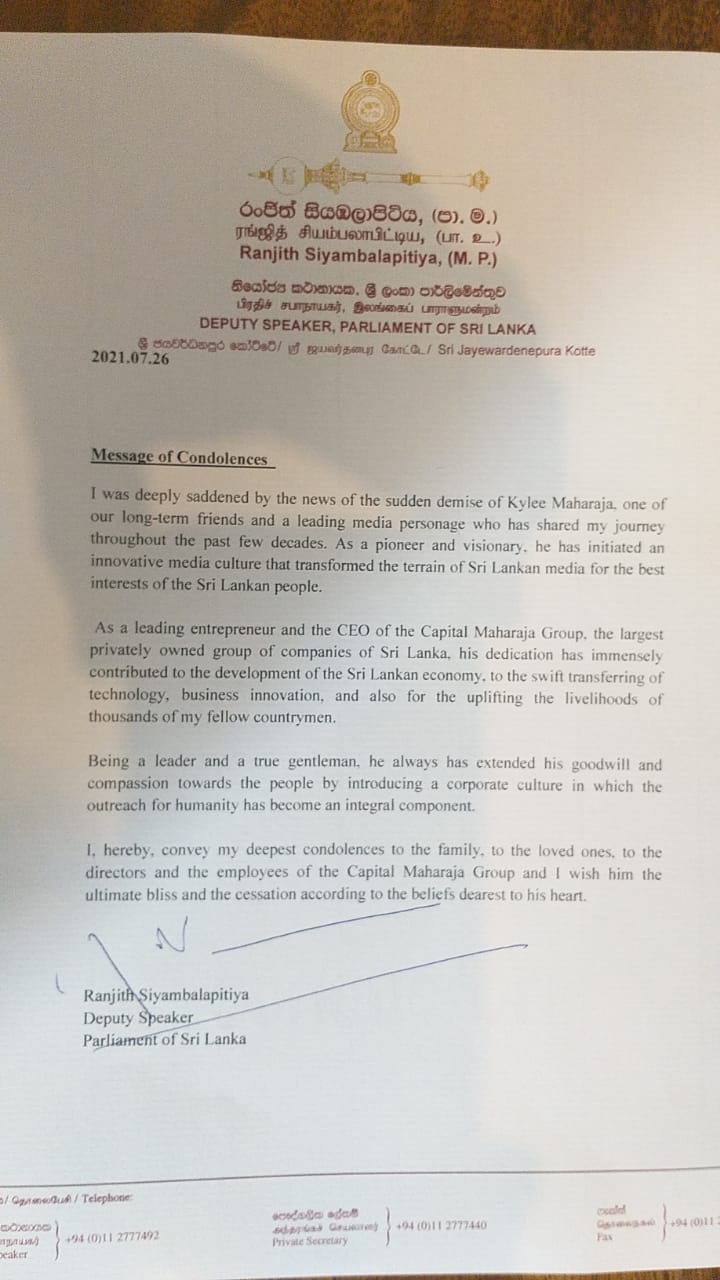 Latest News