COLOMBO (News 1st); Tributes continued to flow in for the late Mr. R. Rajamahendran, the Chairman of the Capital Maharaja Group, who passed away on Sunday (25).
Ven. Walpola Piyananda Thero, the founder of California's Dharma Vijaya Buddhist Vihara, has sent a condolence message over the demise of Mr R. Rajamahendran, remembering his services towards the promotion of Buddhism in the US.
Issuing a statement, the United National Party's leader Ranil Wickremesinghe said that the demise of Mr. Rajendran Rajamahendran leaves a void in Sri Lanka's business and media sectors.
He said that the Sirasa media network is the most valued accomplishment of Mr Rajamahendran, who built one of the largest business empires in the country.
Wickremesinghe added that the fact that he stood up for media freedom was the secret to his media success.
The United National Party's deputy leader Ruwan Wijewardena has called Mr. Rajamahendran's passing a loss to the country, democracy, and media freedom.
In his message, Wijewardana said Mr. Rajamahendran was an inspirational figure, who had many qualities that are rarely seen these days.
He noted that Mr. Rajamahendran was a philanthropist who helped people for genuine reasons and not to gain publicity.
Tributes continued to flow in from several quarters over the demise of Mr. R. Rajamahendran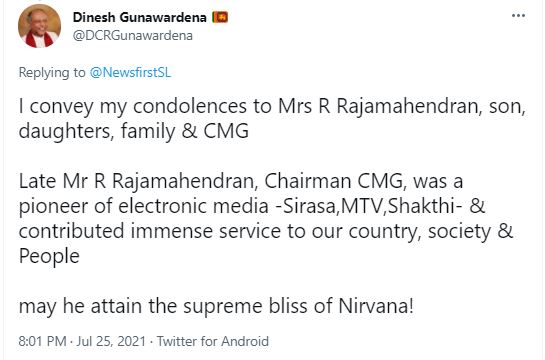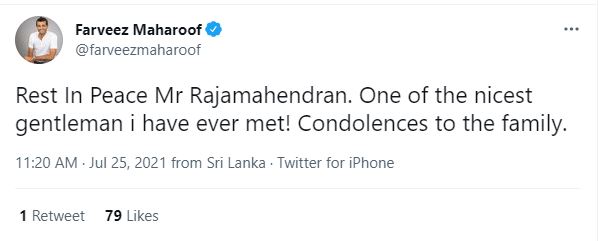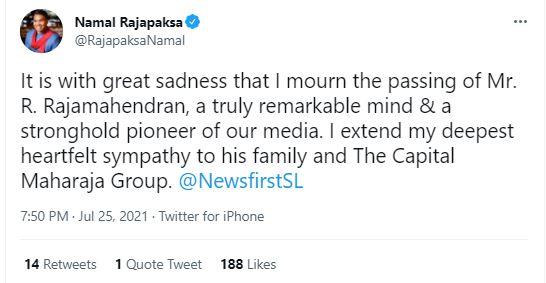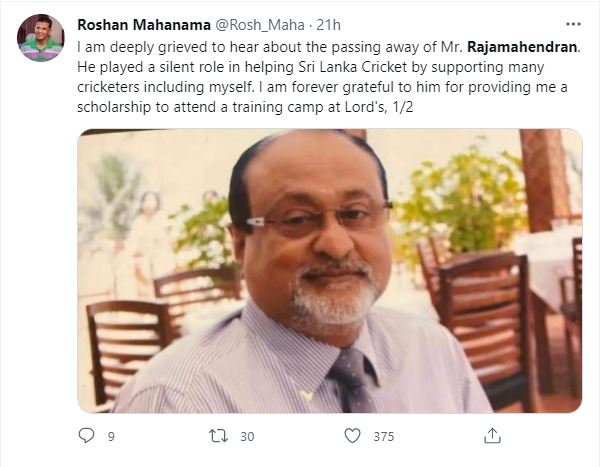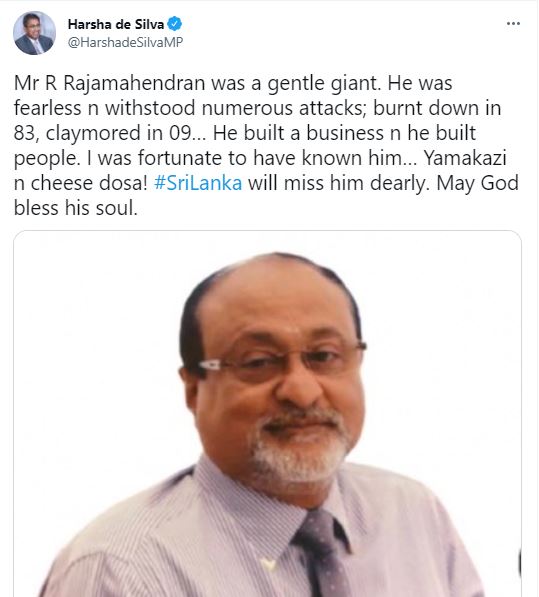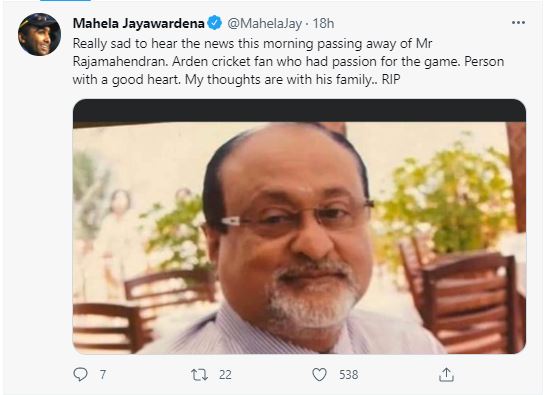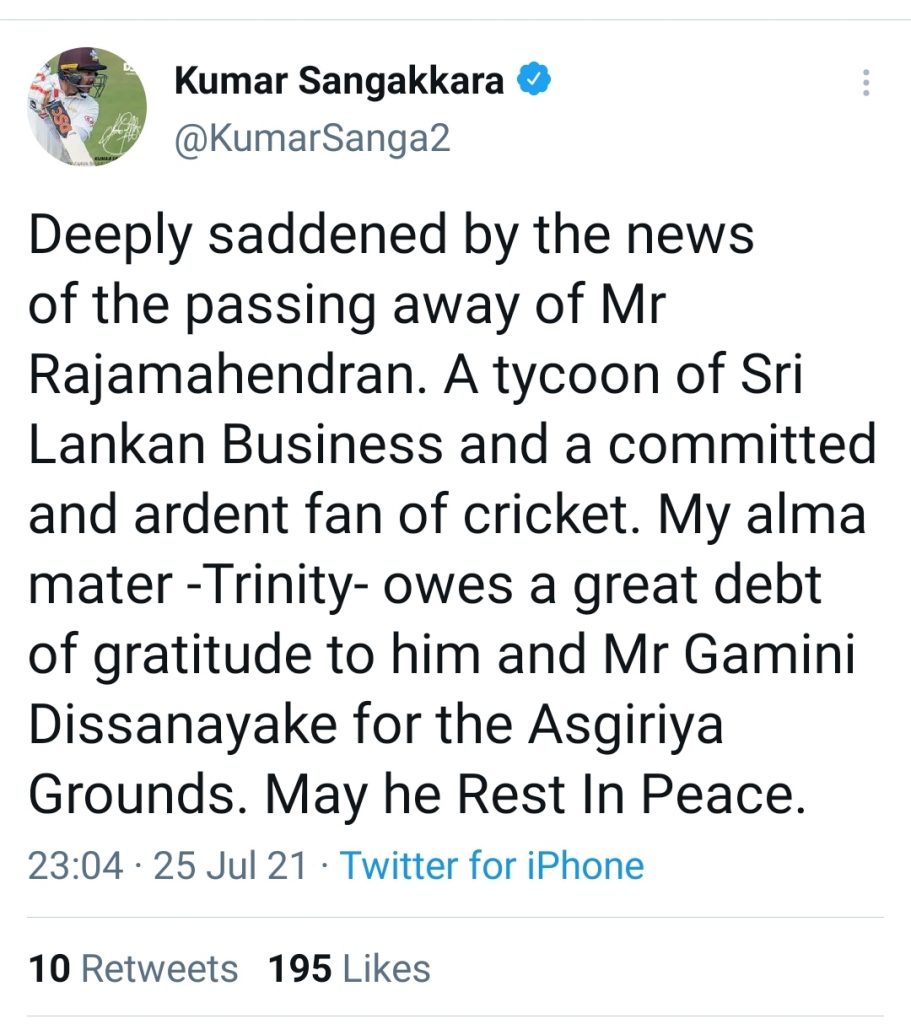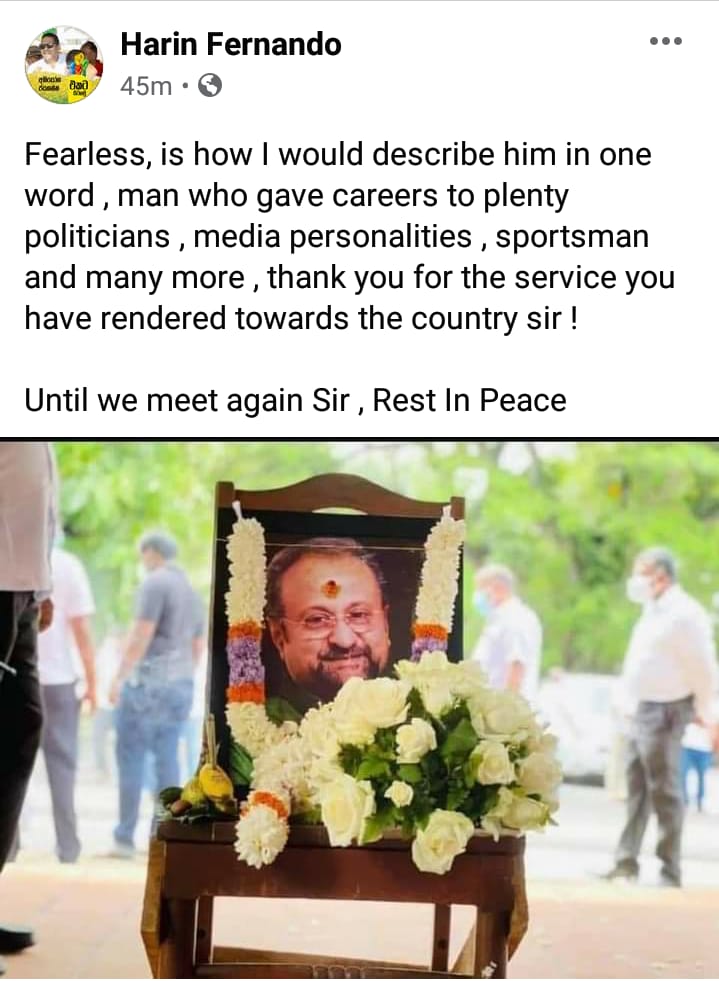 Latest News